Return to Training Clubs Q&A
Monday 14 September (7:00 PM)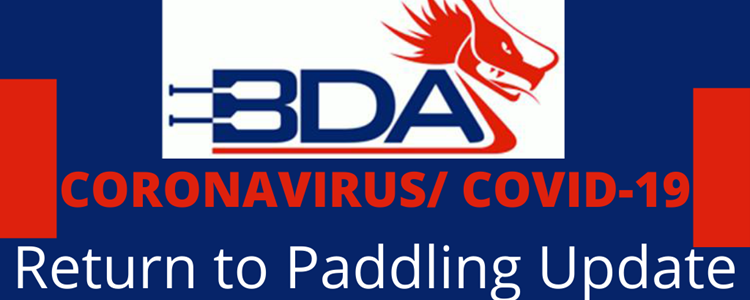 RETURN TO TRAINING Q&A ZOOM CALL - 14th September at 7pm
In July the BDA setup a working group to develop a plan with the Government Department of Digital, Media, Culture and Sport (DCMS) for a safe return to paddling. The plan has now been approved by DCMS.
The plan provides measures that should be taken by clubs and individuals before, during and after all training activity. The plan, importantly, sets a framework for clubs and individuals to understand what they need to do to plot a return to paddling when they feel they can work within the restrictions, and are comfortable doing so.
Please visit our Return to training page and specifically the Guidance for Clubs and Individuals document for the actions that each of us need to take before being able to return to dragon boat training. https://www.dragonboat.org.uk/the-bda/coronaviruscovid-19/return-to-training/
Any questions after reading through the guidance, please attend the Return to Training call so any answers can be shared to all.
PLEASE SIGN UP TO ATTEND THE EVENT VIA THE DIGITAL MEMBERSHIP PLATFORM:
---