BBC Breakfast Love DragonBoats
Thursday 26 April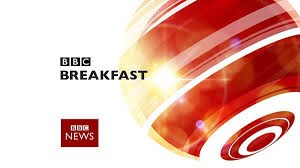 BREAKING NEWS!
Make sure you watch BBC Breakfast on Saturday 28th April to see BBC Breakfast Presenter Mike Bushell take on Purple Warriors & GB Juniors at a training session.
Prior to the first race event of the season in Liverpool, Mike wanted to come and have a go and find out how DragonBoat Racing is being developed in the UK and how much fun it is.
He met up at Hurricanes Dragon Boat racing club training event where there was also a number of Purple Warriors and GB Juniors also training.
It was a pleasure to have Mike along for the training and we are glad to say that he stayed in the boat and dry!
The segment will be broadcast on BBC Breakfast at 6.35am, 7.35am, 8.35am on Saturday 28th April.
---