BDA Membership Platform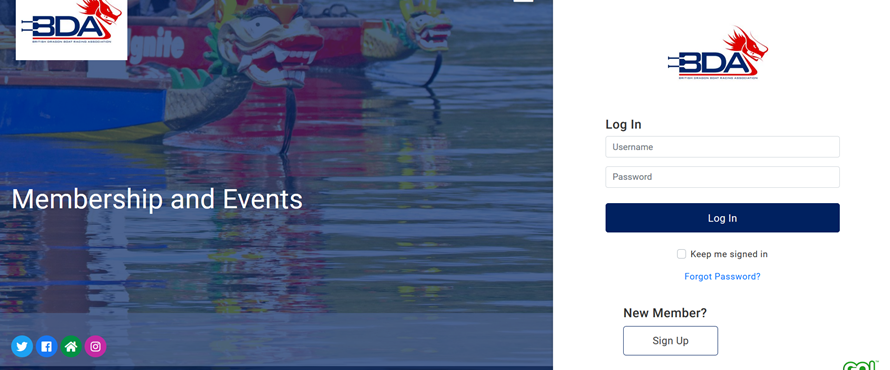 The BDA Membership Platform is where we manage individual membership, club membership and people who are members of their BDA affiliated club.
To access the platform, click on this link:
(at the bottom of this page we have some user guides to help you navigate the system)
If you are new to the system you can register yourself where it says "New member".
Note: This doesn't mean you are a BDA Individual member, it allows you to register yourself with your BDA affiliated club and then potentially purchase a BDA Individual Membership
If you are an existing BDA Member or have already registered you can sign in directly using your credentials.
Once you have registered in the BDA Digital Membership Platform you can:
Join the BDA as an individual member or renew and pay for your membership
Add your coaching qualifications or any other credentials relevant to the sport eg DBS Check
Check your membership number and upload your picture
Link yourself to your club (or clubs)
Link your profile and manage your families profiles
Plus more features that will roll out over time......
If you are a club administrator you can also:
Manage your club membership
Manage your club members and take out membership on their behalf
Assign club roles such as coach, committee, BDA representative etc
Manage, select and submit your crew lists
Update information on your club - address, assets etc
BDA Membership Platform Guides
We have created a couple of guides to help you around the system, whether you are an individual or a club admin.
Member Quick Start Guide - A quick start guide for users to build their profile and potentially take out BDA Individual membership. UPDATED NOVEMBER 2021

Club Admins User Guide - A guide to help Club administrators manage club memberships and club information. UPDATED JULY 2021

DBS Certificates Process - A guide to what and how you register DBS check. UPDATED JULY 2021
Section Navigation