BDA Individual Member types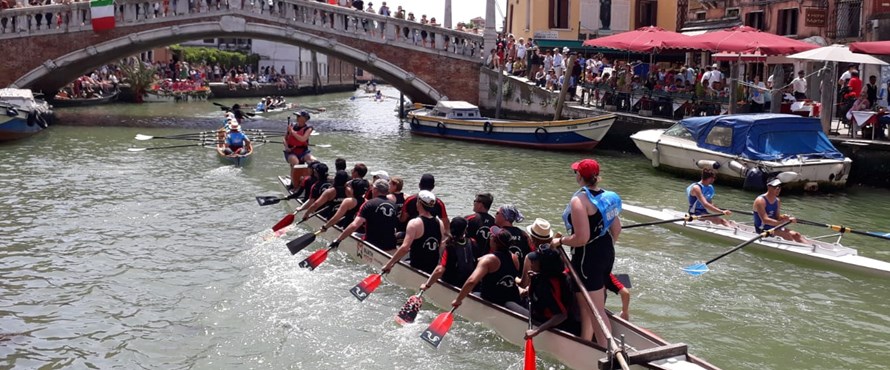 BDA Individual Membership Options
This page shows the different membership options for Individual Members of the BDA and the different benefits they bring. The Standard option for most paddlers will be Adult membership. We also offer discounted membership options for full-time Students and Under 18s. For Coaches you can also benefit from Professional Indemnity Insurance and for those who support a club/crew/team or wish to support the BDA there is the supporter option.
Everyone can be a Registered User by registering on our BDA Membership Platform and attaching themselves to their club free of charge, but if they wish to benefit they will need to purchase one of the below member types.
All membership options are for a rolling 12 month period.
For more details on the Insurance, go to our Insurance page here.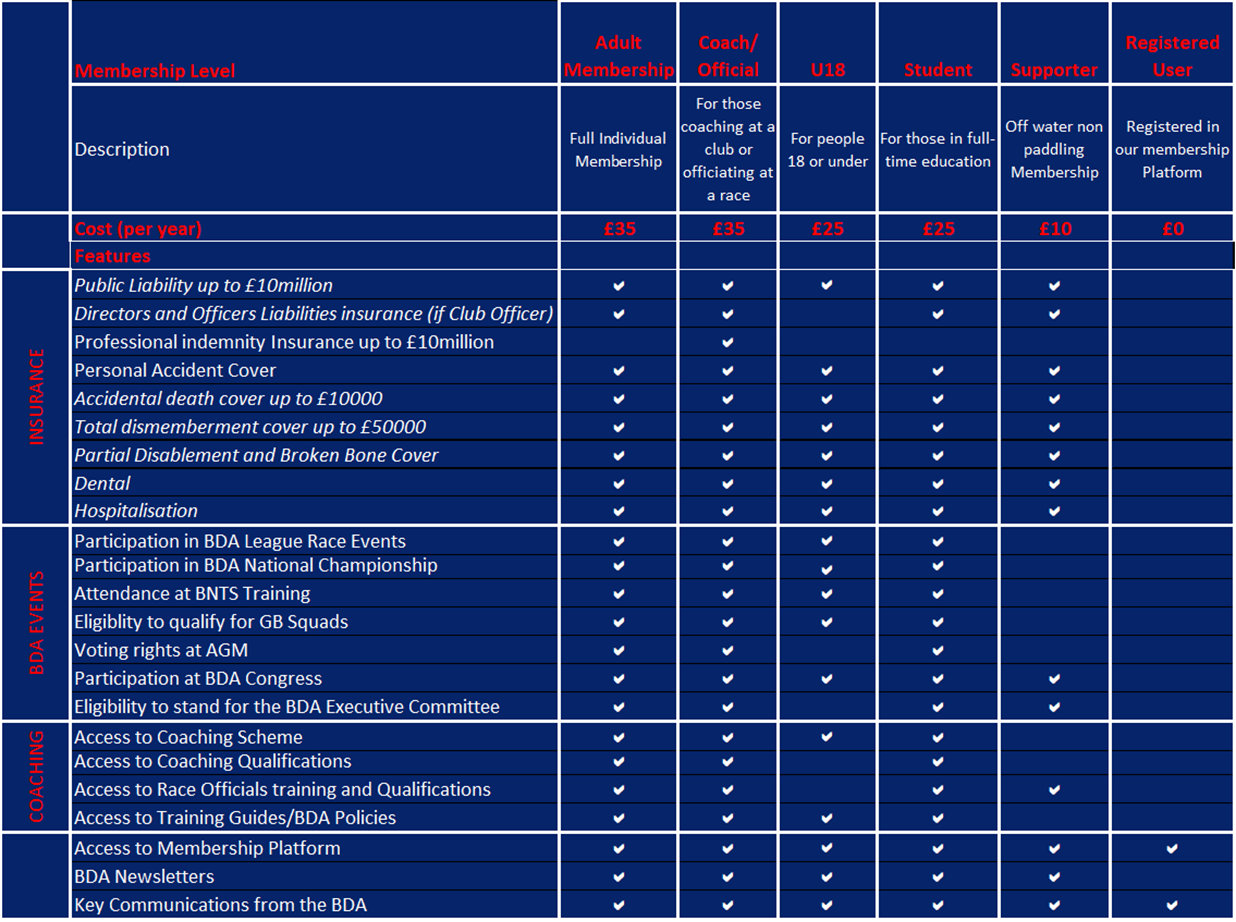 Section Navigation