BDA Club Affiliation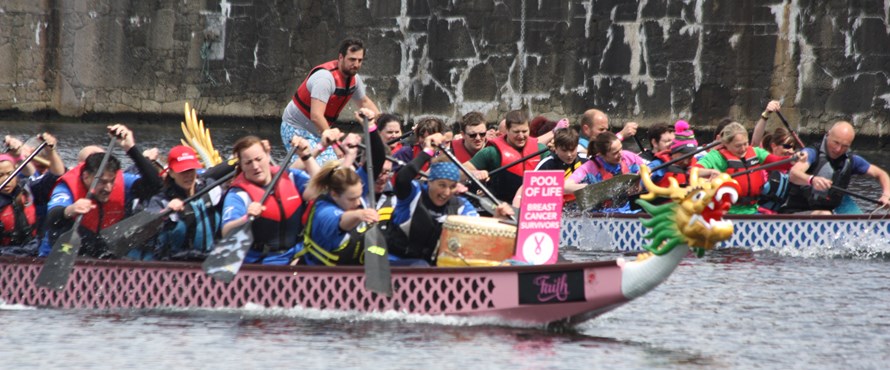 BDA Club Affiliation
The British Dragon Boat Racing Association is the recognised National Governing Body of the sport in the UK. We offer a range of benefits for clubs to affiliate themselves to us for £100 per year.
If clubs then wish to take part in the National League or National Championships, or attend international competitions through the EDBF or IDBF, they can add on to their affiliation to participate. For one crew in each class it costs £100 on top of the club affiliation, making the cost per year £200. For any extra crew in each class after that it is an additional £100 per crew.
More details on Insurance are available on our Insurance page.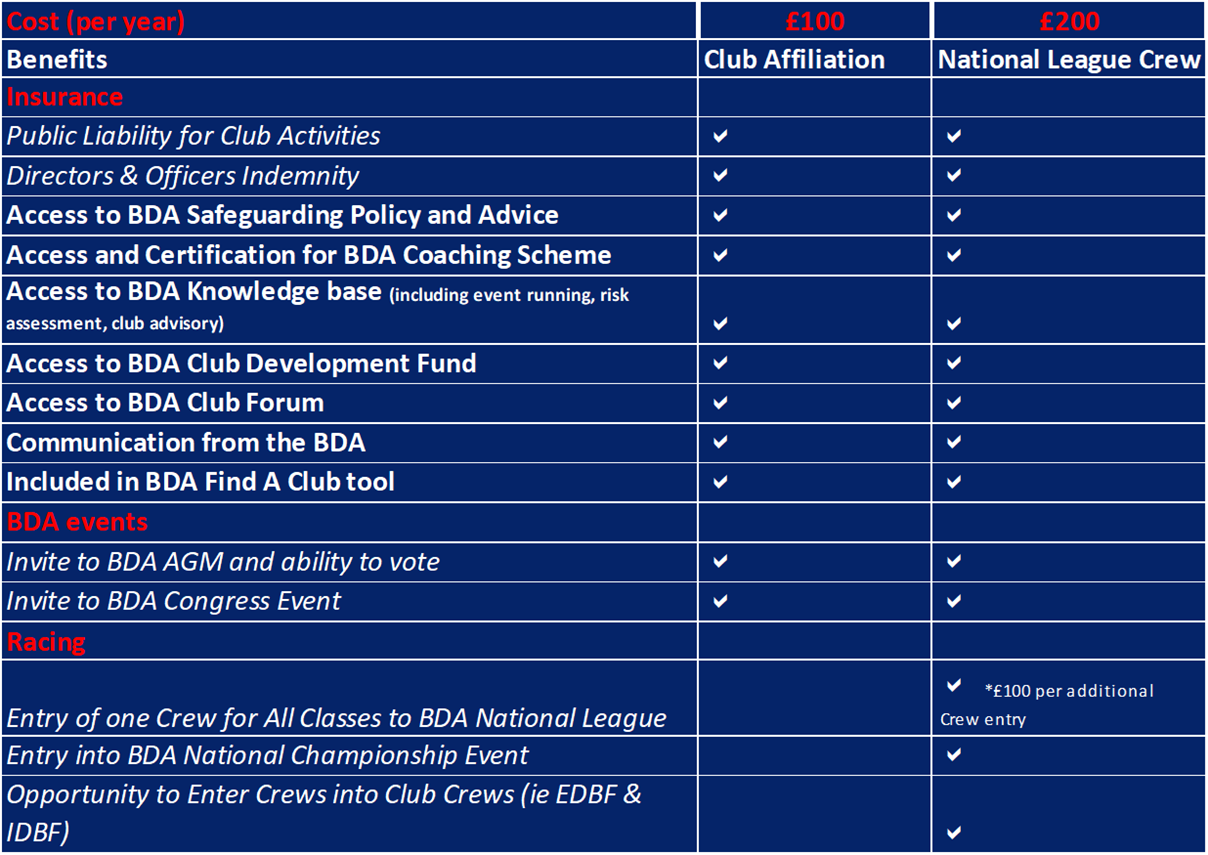 Section Navigation