BDA National Ranking System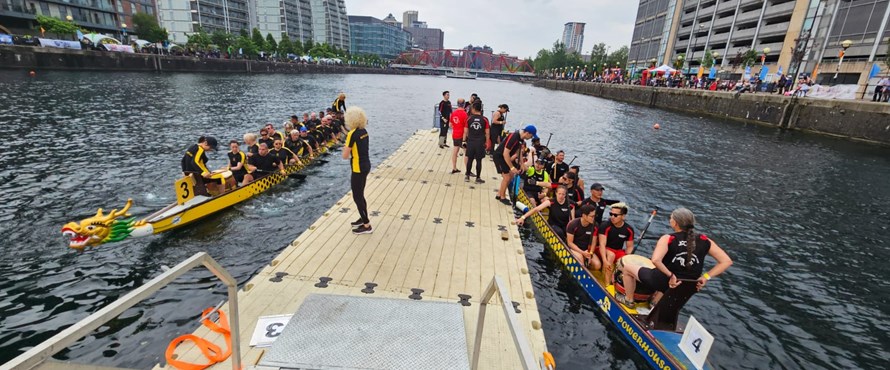 BDA National Ranking System
The BDA has setup a National Ranking system to score race results to compile the BDA National League. Races are divided into three categories. National Level, Regional Level and Club Level. The BDA Exec will manage the national and regional events in a similar way to the old league format and will provide officials for these events. For more info on the ranking calculations click here.
New National League - Info For Clubs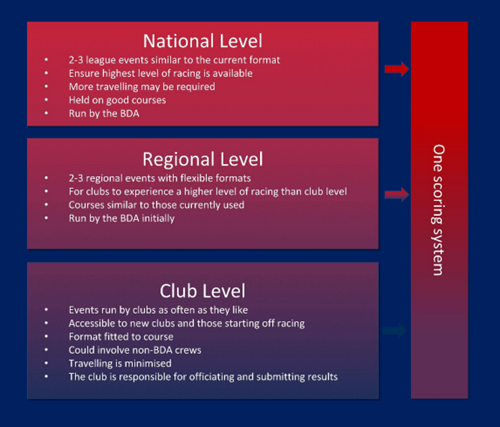 The new club format will open up the opportunity for clubs to provide smaller events that are more flexible in format and can run for any number of clubs. It will be up to the clubs to decide how and who they invite to their own events and they will be responsible for deciding which classes, distances or fun events they want to include.
The results from these events will be included in a new ranking system which is set out Here. 
Existing events such as the Henley Winter Series and Northern Winter Series or overseas events (Club Crews, Euro Cup or events such as Barcelona) can also be accommodated within the ranking system if the organiser wishes.
Events can be held throughout the year.
NATIONAL RANKING COMPETITION CLASSES
Initially, we will run the following classes at national and regional events. Clubs may define their own classes at their own events, but if entered into the National Ranking Competition they must also comply with the following class rules.
Competition Rule information is available here. 
Women's Class: Women's class rules are the same as for the IDBF women's class. Reminder: The helm and drummer must be female.
Mixed Class: A mixed crew must comprise a maximum of 10 men. Note that this is a change to allow clubs with more than 10 women in the team to enter the mixed rather than the open class. If there are more than two clubs with a full women's team in the event then those teams will qualify for points in the women's ranking competition.
Open Class: A class that may have any mix of genders as paddlers, helms or drummers.
At club events we are open to more classes being added in accordance with demand. Please get in contact if you are interested in co-ordinating a ranking competition in other classes.
This could include the following
• Breast cancer crews
• All cancer crews
• Para-dragons
At national and regional events the number of each paddlers in each class will be defined by the event organisers. At club events the number of paddlers in each class is up to the clubs organising or taking part in the event, however for mixed events the same principles and ratios must apply, eg that the maximum number of each gender is the same.