Trophies Awarded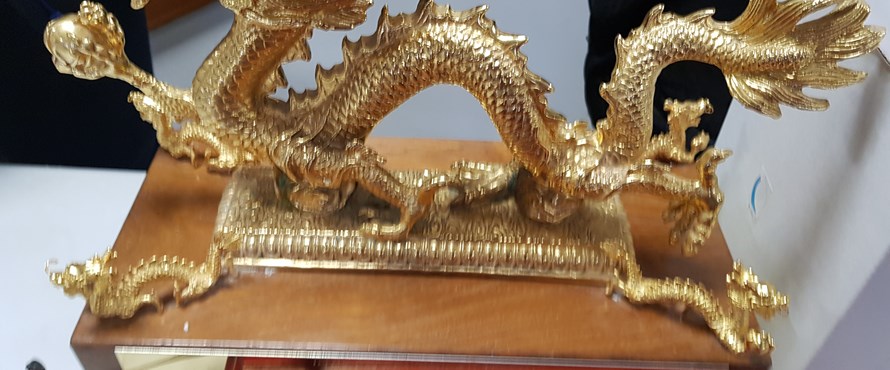 The BDA runs the BDA National League and the BDA National Championships. For more information on these competitions please refer to the Racing section of the website.
Clubs that compete in the two competions have the chance to compete for a number of different Trophies over these two Competitions each year. 
The Trophies are awarded at the end of the National Championships and cover the National Championships, The National League (including the Racing Leagues and the Club Leagues) as well as trophies presented for other achievements.
Not all trophies are awarded each year, and new trophies have been introduced over the years as well. The trophies and the clubs that they were awarded to in 2019 are here.
The table below shows the list of potential trophies and what they are for. Click on each Trophy name to see the clubs that have won each trophy over the years (coming soon)
| | | | |
| --- | --- | --- | --- |
| Trophy | Competition | Presented by | Brief Description |
| Founding Presidents Trophy | National Championships | Oliver Jesty Cock MBE | Nationals Open Overall Winner |
| Colenorton Trophy | National Championships | Colenorton Dragon Boat Club | Nationals Overall Winner |
| Treasurer's Trophy | National Championships | David A. Cogswell | Nationals Womens Overall winner |
| John Cork Trophy | National Championships | John Cork | Nationals Junior Overall Winner |
| Doug Hankers Trophy | National Championships | Martin Windsor, In memory of Doug Hankers | Nationals Mixed Overall Winner |
| Hong Kong Tourist Association Trophy | National Championships | Hong Kong Tourist Association | Nationals 500m Open Winner |
| Thames Valley Trophy | National Championships | Thames Valley Dragon Boat Association | Nationals 200m Nationals Winner |
| The Wraysbury Trophy | National Championships | Wraysbury Dragons | Nationals Senior Overall Winner |
| National Finals Senior Class | National Championships |   | Nationals 2000m Winner |
| Secretarys's Trophy | National Championships | David A. Cogswell | Nationals Open Plate Competition Winners |
| Singapore Trophy | National Championships | Michael J. Haslam | Nationals Open Bowl Competition Winners |
| National Finals Scratch Class  | National Championships |   | Nationals Scratch Class Winners |
| National Finals Breast Cancer Survivors Class | National Championships |   | Nationals Breast Cancer Survivors Class Winners |
| Under 18s Challenge Trophy | Racing League | Sue Menzies | Junior League Winners |
| National League Women's Class | Racing League |   | Womens League Winners |
| Bryan Hartley Memorial Trophy | Racing League |   | Mixed League Winners |
| Tony Bushell Memorial Trophy | Racing League |   | Open League Winners |
| Premier 200m Trophy | Racing League |   | Winners of the 200m Premier Division |
| Standard 200m Trophy | Racing League |   | Winners of the 200m Standard Division |
| Hartlepool Trophy | Club League | Hartlepool Powermen | Premier League Winners |
| Texaco Trophy | Club League | Texaco Dragon Boat Club | Standard League Winners |
| Andy Trotman Trophy | General | Andy Trotman | Most Improved Club |
| James Anderson Trophy | General | James Anderson | BDA Team with the most GB Paddlers |
Section Navigation