Coronavirus/COVID-19
This page provides the latest information on the Covid-19 impact on our sport. It was last updated on 29th November 2020.
Due to the current restrictions put into force on the 5th of November in England by the UK Government, all club training activity should be suspended along with our Return to Training plan.
Paddlers can continue to train as individuals as long as government restrictions are followed. For more help on what is and isnt allowed please check the government website. Sport England also has some good advice on what can and cant be done.
December 2nd
Following the updated information and the progression into the 3 tier system in England, from December 2nd club training can resume up to phase two if the club and its members feel comfortable doing so.
Please ensure you are aware of what each tier means by going to the government website. Please consider if your journey to training doesnt put you or others at risk and ensure you continue to practise social distancing before and after training.
https://www.gov.uk/guidance/local-restriction-tiers-what-you-need-to-know#all-tiers
The Return to Training plan has five phases: CURRENT PHASE: SUSPENDED UNTIL 2ND DECEMBER

Please note this exemption only applied to training by BDA affiliated clubs and there is no exemption to the "rule of six" for any other dragon boat activity. Please read our statement here for non-BDA clubs.
Paddlers should not mingle in groups of more than six before and after the activity. For more information please see the government website "Coronavirus Outbreak FAQs:what you can and can't do".
All sports clubs are required to display an official NHS QR code to support NHS Test and Trace. This does not replace any other requirement associated with recording members attendance as set out in the BDA return to training guidance. You can read more about these requirements here and create your QR code here.  Clubs should discuss this with the premises where they are based and decide whether it is appropriate for this to be provided for the premises as a whole or for the dragon boat club as a separate entity.  This will depend on the amount of mixing between different groups on the premises.
The BDA return to training plan sets out 5 phases, with Phase 1 starting in October:
Phase 1—a return to training in a dragon boat, but with only 8 paddlers and a helm in a 20-person dragon boat.  This will allow for greater distance between the paddlers.  No race events including inter-club races would take place during this stage.
Phase 2—a return to training with a crew of up to 14 paddlers and a helm in a 20-person dragon boat.  No race events including inter-club races would take place during this stage.
Phase 3—a return to training with a full crew of 20 paddlers and a helm in a 20-person dragon boat.  No race events including inter-club races would take place during this stage.  10-person dragon boats would be re-introduced at this stage with no restriction on the number of paddlers providing the paddler spacing in a small boat exceeds that in a 20-person boat.
For Phases 1 to 3 clubs would be training in their home locations as a single club, ie no mixing of members from different clubs.   Clubs may choose to have more than one boat on the water at any one time providing they can comply with the requirements for social distancing on land and during boat launch and recovery.
Phase 4—a limited return to racing between a small number of clubs, the numbers allowed would be based on Government guidance on groups sizes that is current at the time.  This phase would also see the return to training in dragon boats of GB crews, resulting in the mixing of paddlers from different clubs.  Drummers would also be permitted.
Phase 5—a return to racing without restriction.  This would require the relaxation of Government guidance on group sizes of up to around 500 people.
All clubs should be aware that there is a requirement for clubs to submit action plans and risk assessments before they can start training again. There is also be a requirement for some element of Track and Trace. We will be managing all these submissions through our new Membership Platform.  All clubs should therefore ensure that they are registered on the platform and that they have appointed Club Admins who have been trained.  Clubs will not be able to return to training until this is done.
Please contact Chris Bailey (chris.bailey@thebda.org.uk) and advise the names of your Club Admins if you havent already done so.
Club Training
At this time all club training activities should be suspended. Individuals are able to continue to train in line with government guidelines. Paddlers should keep in mind government guidelines on preventing the spread of the virus including travelling and travel restrictions, "social distancing" and good hygiene when taking part in any activities.
a) Dragon boat training

At this time all dragonboat activities should cease until further notice.
b) O1 Training
Club O1 activities should no longer be taking place. However individual training activity can take place as long as government restrictions are followed and all local conditions are checked. A new O1 policy has been published, which can be viewed in our policy section here.
Please ensure you stay up-to-date on advice on the NHS website:
https://www.nhs.uk/conditions/coronavirus-covid-19/.
You can access information on how to maintain good hygiene when training from the Sport England website:
https://www.sportengland.org/hygiene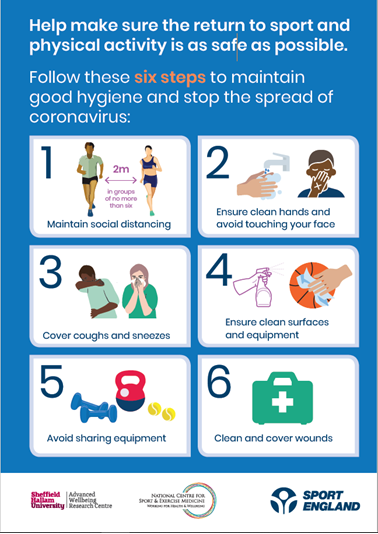 Further Club Information
We would remind clubs that the BDA is here to support you. If you require support or help in some way, please contact the Executive Committee and we can discuss further: exec@dragonboat.org.uk
GB squad/British National Training Squad(BNTS)
We are continuing to advise that all GB/BNTS training squads stop their group training activities.
The current status of the EDBF European Nations Championships and IDBF World Club Crews championships in 2020 is available via the IDBF website and the EDBF bulletin. Both events have been postponed from 2020.
BDA Events
The 2020 BDA Club and Racing Leagues have been set to null and void.   The National Championships have also been cancelled.
Useful links:
Government Advice
https://www.gov.uk/guidance/coronavirus-covid-19-information-for-the-public
https://www.gov.uk/guidance/travel-advice-novel-coronavirus
https://www.gov.uk/government/publications/coronavirus-covid-19-guidance-on-phased-return-of-sport-and-recreation/guidance-for-the-public-on-the-phased-return-of-outdoor-sport-and-recreation
NHS Advice
https://www.nhs.uk/conditions/coronavirus-covid-19/
Sports England Advice
https://www.sportengland.org/news/coronavirus-information-sector
https://www.sportengland.org/news/how-stay-active-while-youre-home
https://www.sportengland.org/how-we-can-help/our-funds/community-emergency-fund
IDBF update
https://www.dragonboat.sport/single-post/2020/03/27/The-12th-IDBF-Club-Crew-World-Championships-will-not-be-held-in-2020